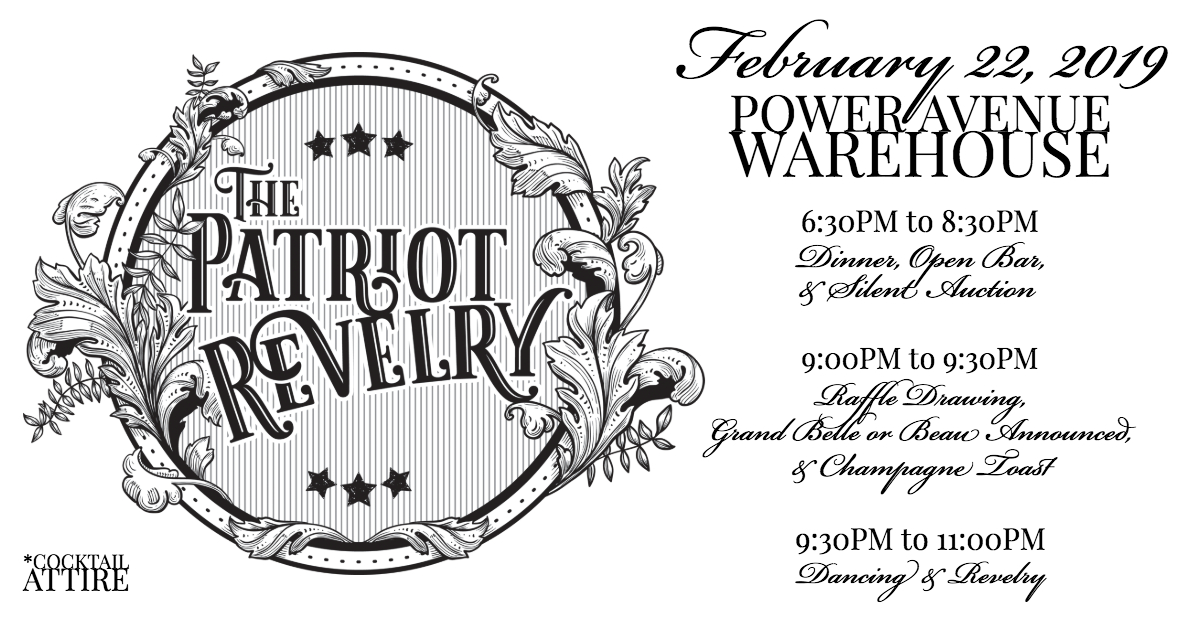 The inaugural Patriot Revelry, held on Friday, February 23, 2018, was a wonderful success for Trinity Episcopal School. Held at Power Avenue Warehouse, this spirited evening was a celebration of the money raised by the Trinity Belles (from their announcement at $10,000 Night until Thursday, February 22) and by our generous sponsors. The night included a mobile and online silent auction, a raffle drawing for a priceless experience at Tiffany & Co. in the Woodlands, TX, a champagne toast to our Grand Belle, and dancing.
Proceeds from the event went towards Trinity Episcopal School to be used for the continued improvement, development and operation of the school.
Save these Dates for the 2018-19 School Year
$10,000 Night- Thursday, November 1, 2018 at the Art League of Victoria starting at 5:30PM
The announcement of the 2018-19 Trinity Belles & Beaus and the start of our FUNdraising season begins this evening. Tickets will go on sale later this fall. See the $10,000 Night page for more information.
The Patriot Revelry- Friday, February 22, 2019 at the Power Avenue Warehouse from 6:30 to 11PM
Contact Cheryl Brumley at cbrumley@tesvictoria.org or 361.573.3220 ext. 222 for more information.