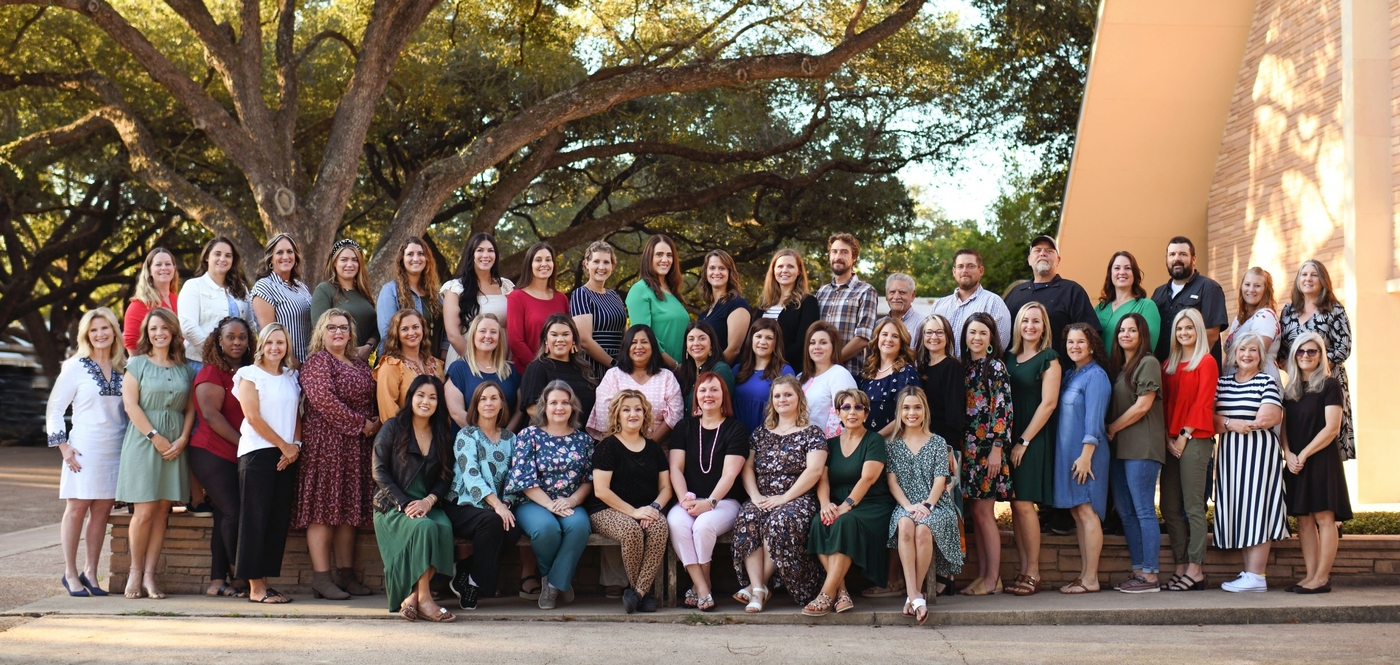 Kristy Nelson
Head of School
Head of School Kristy Nelson has worked in K-12 education since 1994 and has been involved with Trinity in some way for the past 14 years, as the Board of Trustees President, development director, teacher, and past interim Head of School. But her most important role has been as a parent, tasked with ensuring her children had the best educational opportunities for success. All three of her children are graduates of Trinity and she considers this school a second home for her family. Dr. Nelson has worked at several public school districts as well as two different Education Service Centers in Texas. She currently serves as a member of the Southwestern Association of Episcopal Schools Board of Directors, Trinity's parent organization. She also serves on the Board of Directors for the Vine School, a private school focused on autism. She has been married to Richard Nelson for 27 years and has three adult children.
BA in Broadcast Journalism: Texas Tech University 1993
Teacher Certification: University of Houston-Victoria 1997
M.Ed. in Education Administration: Lamar University 2008
Ed.D. in Education Leadership: Vanderbilt University 2021

Katherine Limoges
Asst. Head of School
Katherine has been with Trinity Episcopal School since 2011, starting as the school's Business Manager and later transitioning to the Admissions Director position in order to cultivate relationships with prospective and newly enrolled families. In 2016, Katherine became the Assistant Head of School to support our growing campus with a focus on our students' conduct and Christian behavior.
Katherine came to Texas after 15 years working for the Mayo Clinic in Rochester, MN, most recently as Director of Operations at the campus Wellness Center. A lifelong athlete, Katherine played college basketball at South Dakota State University where she earned a degree in fitness and wellness. She later earned her MBA at Cardinal Stritch University.
Katherine is a proud mom of a Trinity alumni and current Stanford University student.
Sasha Burns
Business Manager
Sasha Burns is originally from Oklahoma, but has called Victoria home since 2008. She received her Bachelor of Science in Accounting from Oklahoma State University in 1998. From there she worked for Intuit Inc. as a Tax Analyst/Software Developer. After more than 15 years with Intuit, Sasha decided on a career change and started working with Victoria Independent School District as a Teacher Intern. She began teaching 2nd Grade at Shields Elementary and moved to 4th Grade.
In her free time, Sasha enjoys being an active part of our Victoria community and sharing her time with friends and family. She is also the mother of former student Devin Burns. Sasha prides herself in the work she does and has an open door policy for those needing anything.
Cheryl Brumley
Development Director
After graduating from Southwest Texas State University with a degree in Nutrition, she spent 6 years as a sales manager for Tiffany & Co. in Austin and The Woodlands. Cheryl and her husband Seth decided to leave city life for the peace of country living and to raise their son Waylon amongst hometown family and friends.
She is passionate about Trinity Episcopal School and her role as Development Director. Building relationships with Trinity families, alumni, and students through special events, fundraising, school communication, and social media is her main priority in helping to showcase Trinity as the premiere private institution in the Crossroads.
Bailey Daniel
Director of Marketing/Athletic Director
Bailey Daniel is a 2021 Graduate of the University of Texas with a Bachelor of Science in Corporate Communication with an emphasis in entrepreneurship. She is currently pursuing her Masters in Sports Management from UT. Bailey serves as our Marketing and Athletic Director. She is passionate about sports and loves coaching her Trinity athletes. She Coaches Cheer, Volleyball, and Track. Bailey is a proud dog-mom to her Australian Shepherd, Paisley!

Degrees from UT:
· Bachelor of Science Degree in Corporate Communication
· Pursuing Masters in Sports Management
Jamie Zeller
Registered Nurse
Jamie Zeller is a Registered Nurse who joined the Trinity team in 2022 as School Nurse and Chapel Coordinator. A Victoria native, Jamie graduated cum laude with her Bachelors of Science degree in Nutrition from Texas State University in 2009. She taught Nutrition and Human Growth & Development courses at Victoria East High School before resigning to stay home with her children for six years. In 2018 she returned to school to pursue her true calling as a Registered Nurse. Jamie's experience is in the Emergency Department and she is certified in Advanced Cardiac Life Support (ACLS) and has completed the Emergency Nursing Pediatric Course (ENPC) and Trauma Nursing Core Course (TNCC).
Jamie is married to Ben Zeller, our Victoria County Judge. Together they have three children, Ainsley, Adelyn and Benjamin Jr., who are all students at Trinity. As a family they enjoy worshiping at Parkway Church, reading, traveling and spending time outdoors.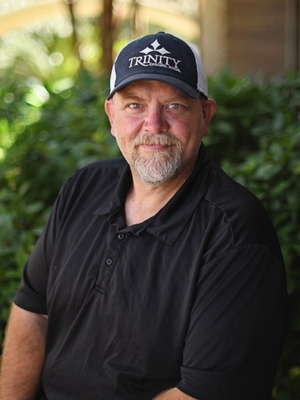 Lucas Schuckenbrock
Lunch Coordinator
Lucas Schuckenbrock is originally from Mission, Texas, but moved to Victoria in 2006 with his wife. They have two boys, Gunner and Austin, both at Trinity. The Schuckenbrock's have been involved with many activities around Trinity as their children have grown up there. Luke is a jack of all trades and has a thirst for knowledge. Friends call him Mr. Googles. He has a passion for cooking and catering. He has cooked many meals for the school over the past two years and looks forward to cooking in the Trinity Kitchen more in the upcoming year. Luke likes minibikes, BBQ/cooking competitions and building small projects in his spare time.
Sarah Zeller
Office Aide
Sarah is a Victoria native who joined the Trinity team in 2022. She has a Bachelor's in Business Administration from UHV, where she maintained a 4.0 GPA and was named the Outstanding Student of her graduating class. Sarah has a background in business, starting in the accounting department of Hospice of South Texas. Later, she worked for Jess Williams Insurance, where she handled benefit presentations and enrollments for employers with 50-700 employees. She left her career for 11 years to raise her children, including homeschooling them for 6 years before moving to Trinity. She has also tutored children, has taught children's Vacation Bible School for several years, and has led multiple women's Bible studies.
Sarah is married to Joshua Zeller, a financial advisor with Raymond James. Sarah and Josh have three children, Sadie, Heidi, and Grant, who all attend Trinity. They believe the most important thing in life is to love God and love others. In her free time, Sarah likes to cook, travel, listen to podcasts, and relax with her family and pets.