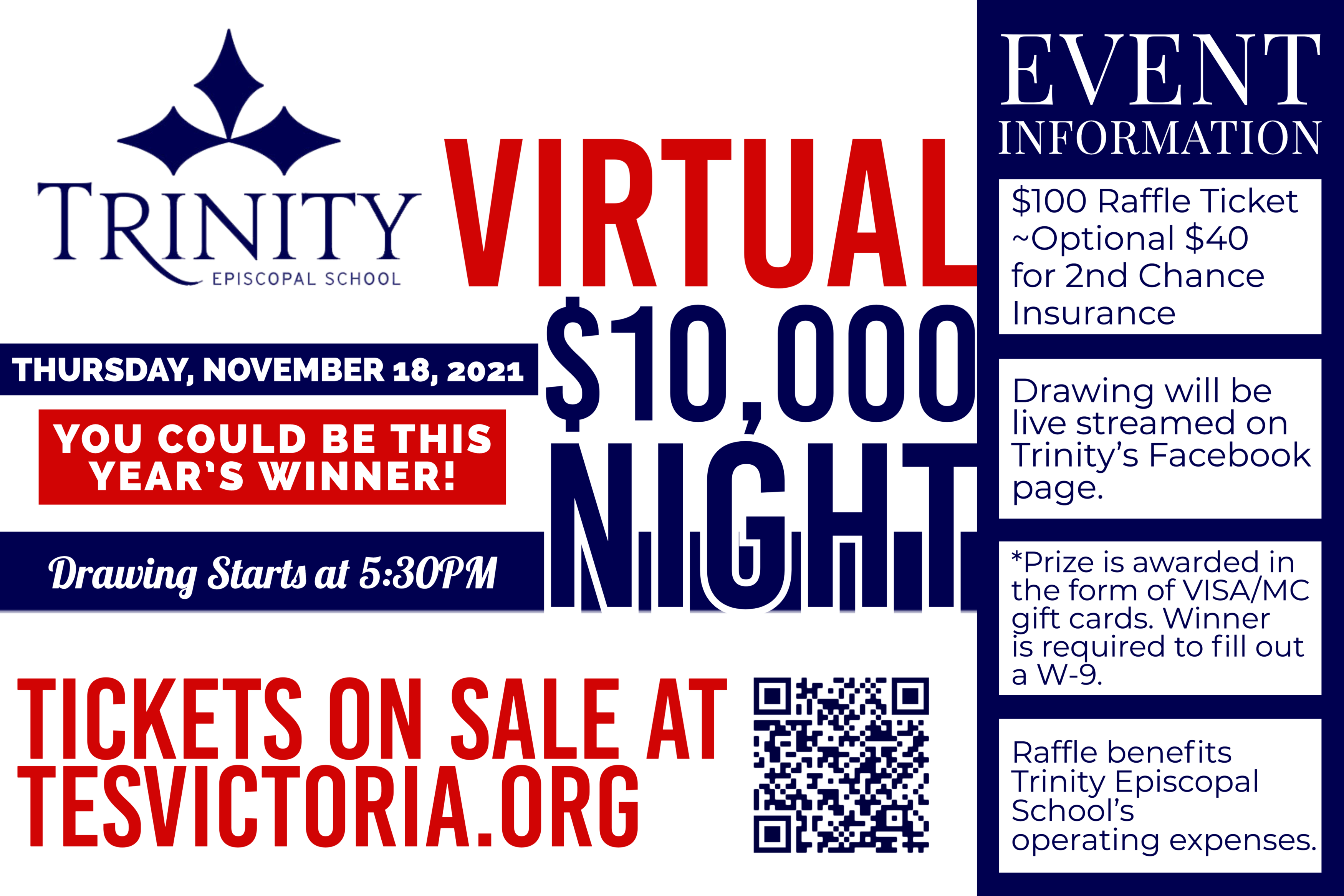 $10,000 Night is a longstanding Trinity tradition that gives you a chance to win $10,000*. Tickets will be pulled from the hopper, one at a time and ticket numbers announced via Facebook live stream. The last ticket remaining is our grand prize winner!
Only 300 raffle tickets will be sold.
Tickets are $100 each.
2nd Chance Insurance is available for $40. If your ticket is drawn, and you have insurance, your ticket will be marked and put back in the hopper for one more chance to win. Only one 2nd Chance Insurance may be purchase for each ticket.
All proceeds go to Trinity Episcopal School!
There will be pull prizes throughout the drawing. Even if you don't win the big prize, you may still be a winner.
The last 4 tickets remaining can vote to split the winnings or go for it all.
Please include an active email. We will use it to contact ticket purchasers for the live stream link and your ticket number will be included in your emailed invoice.
*the $10,000 winnings are given in VISA/MC gift cards and the winner must sign a receipt so that the school can issue you a 1099 tax form in January 2022.
To-Go Menu
To-Go Menu deadline is Saturday, November 13.
To-Go food pick up will be on Thursday, November 18 from 3:30-5:45PM at the cafeteria door off of Guadalupe Street.