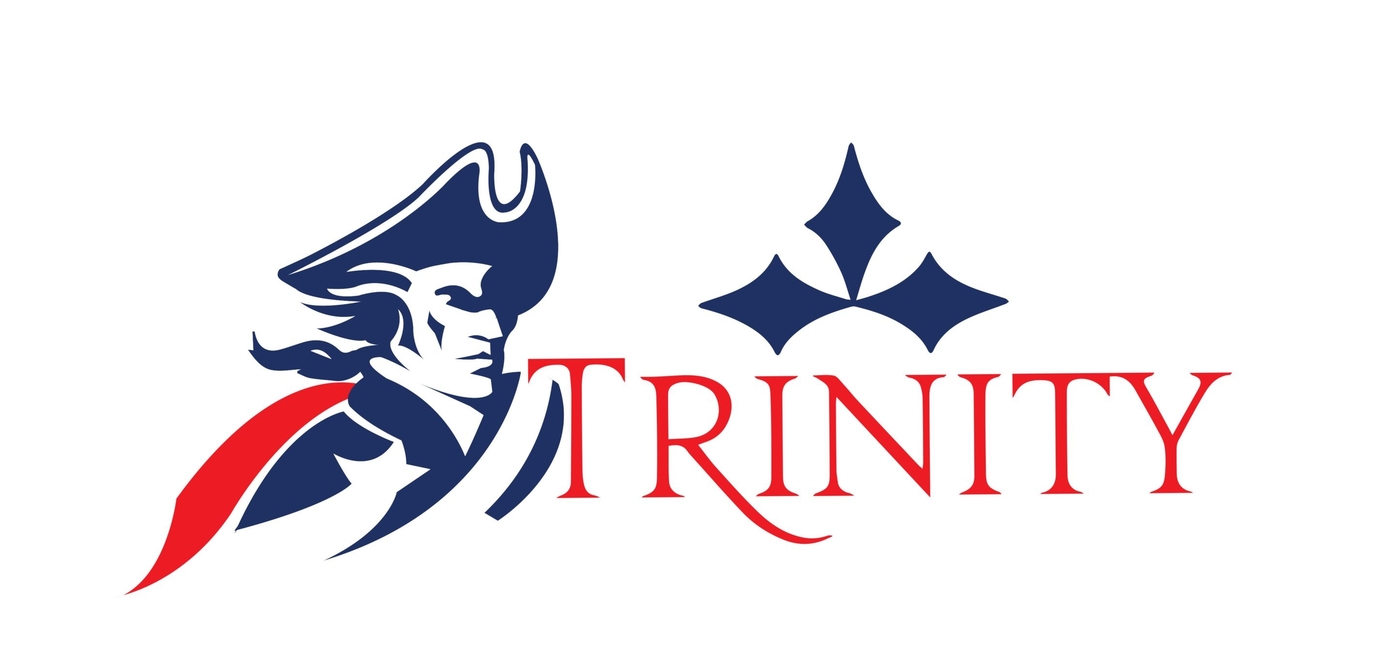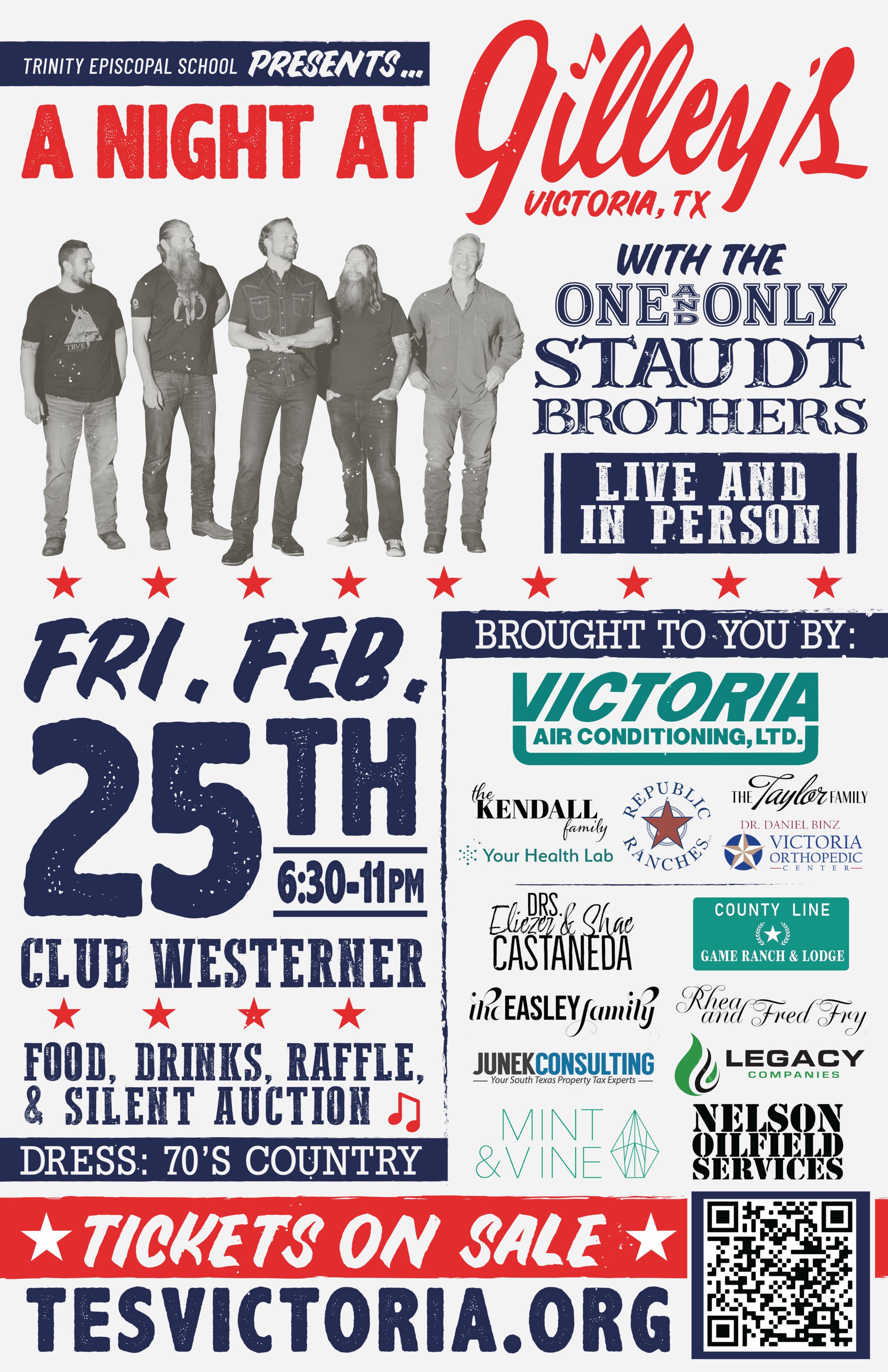 Dust off your feathered cowboy hats and high-waisted Wranglers!
On the evening of Friday, February 25, 2022, Trinity Episcopal School will host A Night at Gilley's, an Urban Cowboy inspired event with live music, food, open bar, raffle drawing, and silent auction. We are encouraging 70s country-western attire (which is entertainment in itself) and anticipate another successful fundraising night full of revelry. Proceeds from the event will go directly to Trinity Episcopal School for the continued improvement, development, and operation of the school.
Club Westerner: 1005 W. Constitution St., Victoria, TX 77901
6:30PM- open bar, appetizer stations prepared by Back Door Catering, and silent auction on display with mobile bidding
7-8PM- Jessie & J.D. open the show with country hits from the 70s. Jessie La Rive Mapes played Sissy's best friend in Urban Cowboy and worked as a mechanical bull operator at Gilley's.
8:00-8:30PM- raffle winner is drawn, silent auction closes, and winners claim prizes
8:30-11:00PM- music by the Staudt Brothers
Please note- deadline to purchase general admission tickets and raffle tickets is Thursday, February 24 at 10PM. Tickets will not be sold at the door.
General Admission Tickets- $50, only 350 available
Tickets include an open bar, complimentary appetizers prepared by Back Door Catering, and live music from the Staudt Brothers.
Rodeo Weekend raffle tickets
can be purchased
here
.
The raffle drawing will take place at 8PM at Club Westerner, just before the Staudt Brothers take the stage. The lucky winner will receive
~2 tickets to George Strait at NRG Stadium on Sunday, March 20, 2022 (Section 102, Row N, Seats 21-22)
~2 Hess Chute Seats for the Houston Rodeo on Saturday during the Championships, March 19, 2022 (includes rodeo and concert seating for Brad Paisley, dinner with open bar in the Champions Club, "Down-in-the-Dirt" chair to take home, complimentary hearty hors d'oeuvres)
~3-Night stay at the Westin Houston Medical Center from Friday, March 18-Monday, March 21
~$200 gift certificate to Steak 48
Your continued support is what allows Trinity Episcopal School to be an exceptional educational institution in the crossroads! Trinity Episcopal School is a not-for-profit 501(c)3 organization and your sponsorships may be tax-deductible.
Contact Cheryl Brumley at cbrumley@tesvictoria.org or 361.573.3220 ext. 222 for more information.
Thank you for your Support!
King George Sponsors
The Kendall Family
Republic Ranches, LLC
Victoria Orthopedic Center
Your Health Lab
The Taylor Family
Victoria Air Conditioning
Honky-Tonk Sponsors
County Line Game Ranch & Lodge
The Easley Family
Rhea & Fred Fry
Drs. Eliezer & Shae Castaneda
Nelson Oilfield Services
Legacy Companies
Junek Consulting
Mint & Vine
Klean Corp International
Klotzman Law Firm