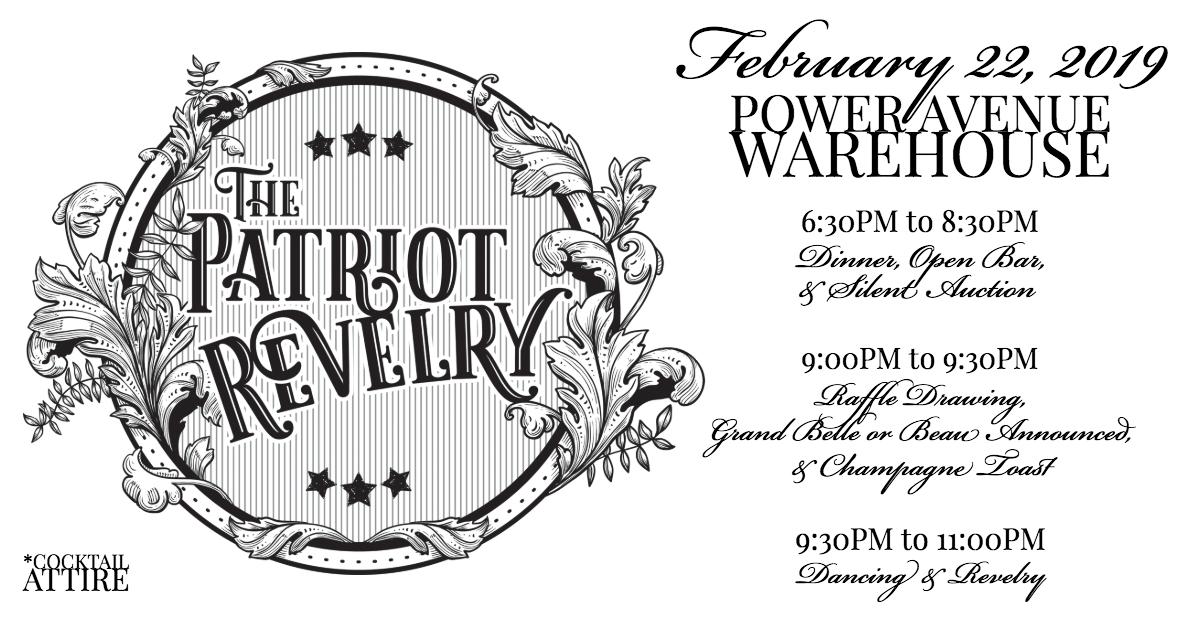 The Patriot Revelry is a spirited evening were we celebrate the money raised by the Trinity Belles & Beaus (from their announcement at $10,000 Night until Thursday, February 21) and by our generous sponsors. The night includes a mobile and online silent auction, a raffle drawing for free tuition for the 2019-2020 school year, a champagne toast to our Grand Belle or Beau, and dancing to finish out the night.
The 2019 Patriot Revelry raffle drawing is for "Free Tuition" during the 2019-2020 school year.
Winner may designate only one student to benefit from the 100% tuition discount. The student receiving the prize must be currently enrolled in the 2019-2020 school year* by the time of the drawing. Ticket may not be redeemed for cash value and must be used for the 2019-2020 school year towards Trinity Episcopal School's tuition. Applies to tuition only, winner will still be responsible for enrollment and technology fees. *Enrollment for current families is not guaranteed after the January 31, 2019 deadline. $50 per chance | only 500 tickets printed | need not be present to win
Proceeds from the event go towards Trinity Episcopal School to be used for the continued improvement, development and operation of the school.
Contact Cheryl Brumley at cbrumley@tesvictoria.org or
361.573.3220
ext. 222 for more information.