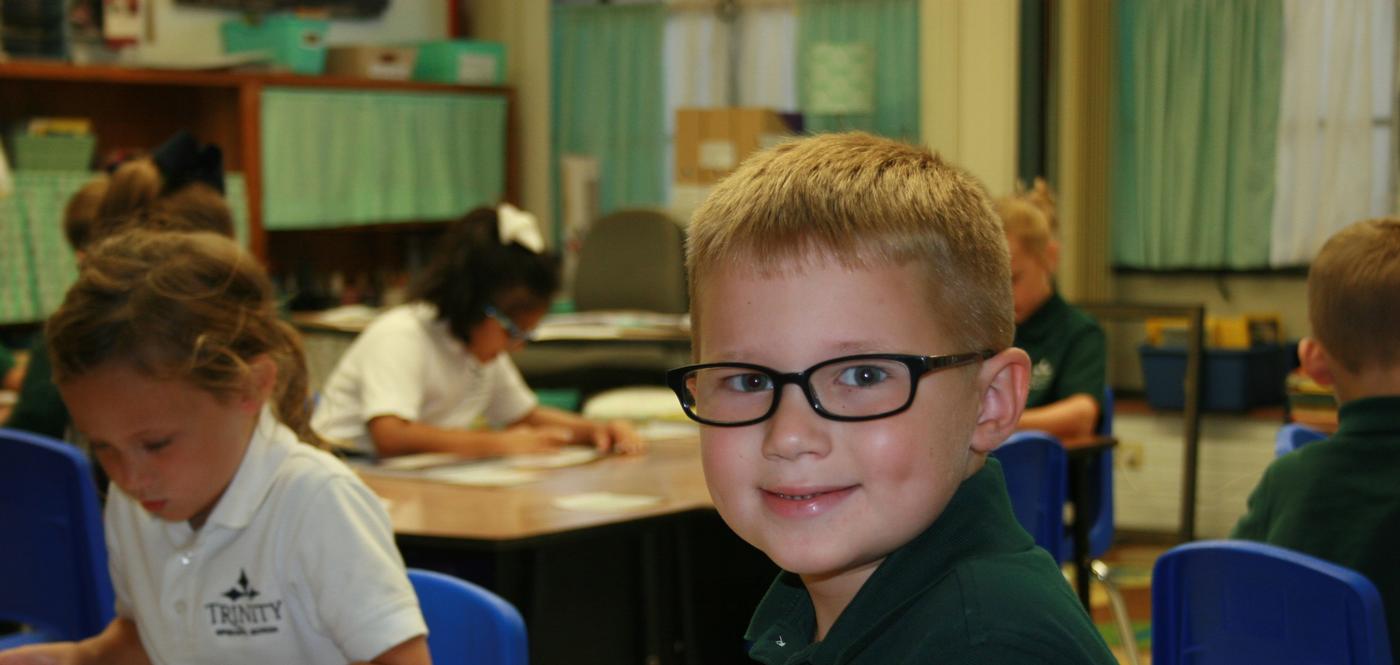 COVID-19 Closure
Dear Trinity Families,
The Trinity faculty and staff are heartbroken to hear that our campus must remain shuttered for the remainder of the school year. While we knew this was a possibility, the reality of it is a bit shocking. Many of our teachers and staff have reached out to express their sadness at this turn of events. Your children become our children during the course of the school year and we miss them just as we would miss our own family members.
We miss the daily hugs, high fives, smiles, stories, and jokes. We miss the "aha!" moments of learning, the looks on their faces when a concept finally makes sense, the joy in a job well done. While you let us borrow them for the day, we were busy creating memories, building friendships, and falling a little in love with each one.
We realize that distance learning creates a different kind of stress in your home and we are going to end our school year a week early, on May 15th. This still gives us the time needed to reach the end of our learning scope and sequence for each grade. I continue to be amazed when I look at all that our teachers have done to ensure your children receive a quality education without ever leaving home. From online book clubs to bedtime stories, from 1:1 study sessions to circle time and crafts, from baby chicks to Tabata, from Lights, Camera, Patriots to butterfly cocoons, our staff is working overtime to create excitement in learning. I want to take this opportunity to publicly acknowledge the incredible job our teachers have done during this unprecedented time. I am reminded every day why Trinity is the best school in the Crossroads area.
We look forward to seeing everyone again soon! At this time, we fully expect to throw our doors open in August to welcome our students back to their school home. Please be on the lookout for your 2020-21 enrollment contracts in your email. We are anxious to start planning our next school year together.
Although we remain physically apart, we are healthy and well-fed, we are rested and have our basic needs met. Our faculty and staff remain ready to provide educational opportunities to your children to prepare them for the next school year. We continue to adjust, adapt, and overcome.
Sincerely,
Kristy Nelson
Head of School
Due to COVID-19 guidelines, our administration, faculty, & staff are telecommuting.
Please visit the following pages to contact us during this time.
Our Offices are currently closed
Phone: 361.573.3220 Fax: 361.573.2964
School Location
The lower school office is located at
1504 N Moody
Victoria, TX 77901
The middle school office including the business office
is located at
406 W San Antonio
Victoria, TX 77901