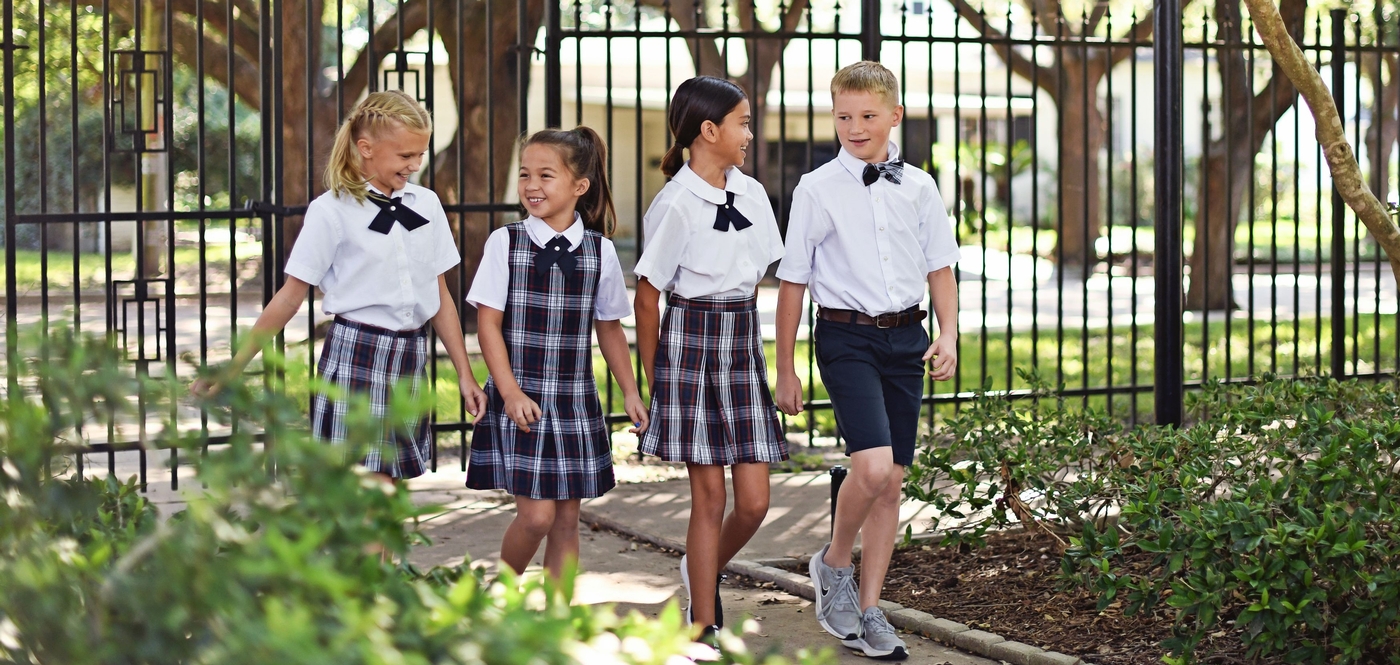 Our students treat each other with love and respect. The "Golden Rule" is at the forefront of their interactions. Our students have told us that one of the reasons they enjoy coming to Trinity is that "everybody's kind and welcoming" and "people don't judge you…they're all friends".
When you visit the campus, you will be delighted to see kids from the Early Learning Center running up and hugging our Lower or Middle School students.
Student Safety
Trinity Episcopal School prides itself on being one of the safest schools in the area. We have put in place a variety of safeguards to provide our students a secure and nurturing environment.
All of our campuses have video-monitored doors that require non-staff members to be buzzed in electronically. This allows our administrative staff to monitor who is on campus at all times.
While we encourage family involvement in our school and parents are always invited to eat lunch with their children, all visitors must check in at the office before visiting the lunchroom or classroom.
Only individuals on the parent or guardian's approved list are allowed to pick up one of our students from school. The school must be notified in advance if the child will be going home with a friend or someone not on the approved list. If a pick-up is attempted without prior notification, the child will not be allowed to leave school until school personnel have spoken to the child's guardian.
Additionally, all volunteers at the school must go through the Safeguarding God's Children child protection program put forth by the Episcopal Diocese of Texas. All volunteers, school personnel, and substitute faculty must pass a background check before working on campus.
Discipline
There is a zero-tolerance policy for bullying. It is absolutely not allowed. We treat this with the utmost seriousness. The constant mission of the school is to teach students personal responsibility and respect for each other. Discipline is fair and consistent, and love and careful thought is employed to teach students self-control and respect for others.
S

unday

M

onday

T

uesday

W

ednesday

T

hursday

F

riday

S

aturday