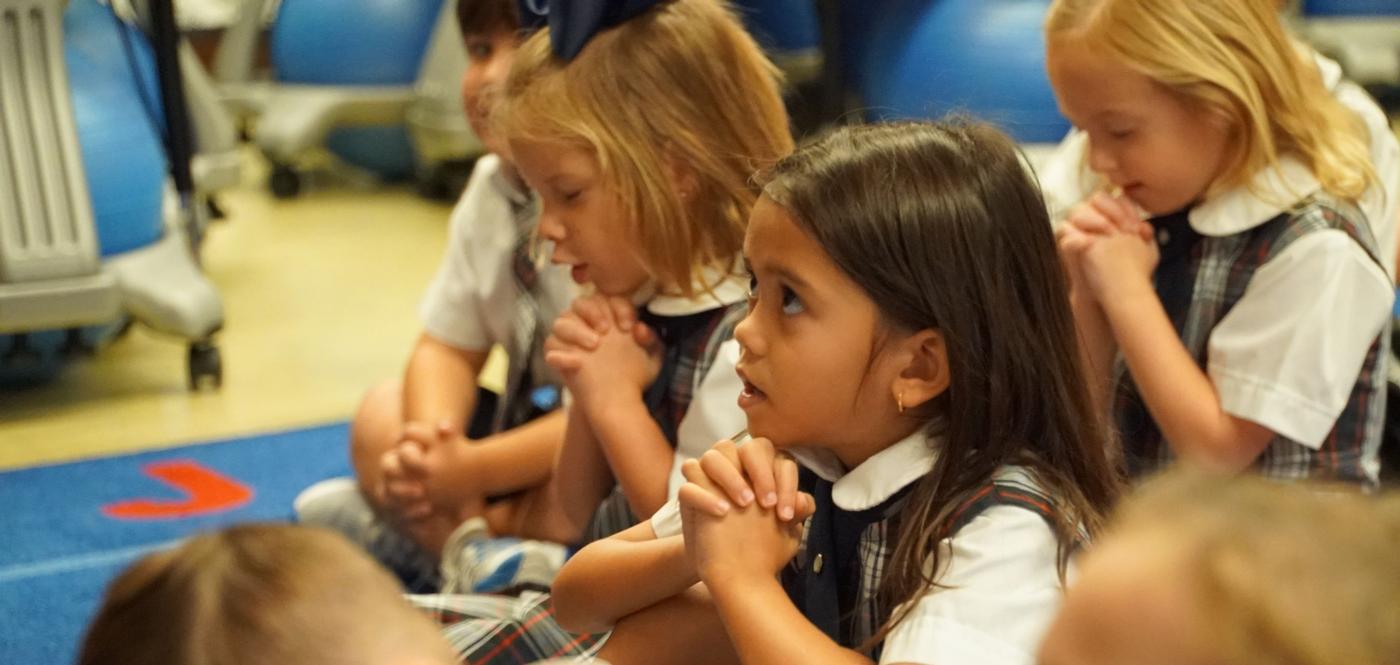 Become a Trinity Supporter
Dear Trinity Alumni, Families of Alumni, and Community Supporters,
It is with tremendous gratitude, exceptional fondness and heartfelt remembrance that I sit today and write this letter in full support of Trinity Episcopal School and my time spent as a student there. What a tremendous task to describe with vivid detail where a particular memory was born, how important it was, what it means to you now, and how it carried you time and again throughout your life. For me, one of those most important memories is that of Trinity Episcopal School.
I began my time there as a young little wild boy at the age of four and while that little wild child still lives inside, he is no longer quite so young as I now approach forty. Yet despite the time that has passed between now and then, if I close my eyes I still see, with astonishing clarity, so many wonderful moments there: time spent walking up and down those halls hooting and hollering and then being told to stop hollering; time spent sitting in those classrooms always urged to learn more, do more and be more; and time spent playing on the playground and singing in the choir. I can still smell the cafeteria, see the auditorium and hear the church bells from so long ago. I remember the plays put on and hear the laughter of my classmates. I think of the lessons learned from every principal, teacher and employee who walked into my life when there. More often than can be expressed, I call upon the memories of the athletic endeavors and challenges faced on the field across the street from the school that, in my mind, remains as large as a professional baseball stadium. While it remains only in memory, that field is now something even greater, serving as a wonderful middle school and tremendous gymnasium for young women and men at such vital and important ages.
During my time spent there I made friends who I consider family to this day and actually ended up marrying the woman whom I first met at Trinity in the third grade. She and I often talk about how wonderful our experiences were and how much they mean to us. What a tremendous gift to have those memories. The education I received at that school at such an early age was incredibly strong and I believe with all of my heart that it helped propel me forward into my future studies with an incredible advantage. Through challenging high school classes to a biochemistry degree from the University of Texas at Austin and finally into a medical career as a Cardiothoracic Surgeon, the core concepts learned at Trinity and the scholastic drive that my exemplary teachers provided is a lifelong gift of which the importance cannot be understated.
I am often amazed that so many things in my life have come and gone. Some memories are sharper than others and some gone all together. Trinity, however, remains emblazoned in place. Every teacher that I was blessed to have over the years from K4 to fifth grade shines sharply in my mind. It was more than a school, more than a church, more than an auditorium, playground and classrooms. It was a home.
I implore whoever reads these words to continue your support of the school. To remember what it has always been, what it still stands for and what it can be. I ask for your help and continued support for this truly special and splendid place. In return, it will continue to shape the minds, strengthen the hearts and solidify the souls of all that walk the halls. In return, it will develop strong young women and men that will make you proud. They will move forward to shape a bright future for themselves and everyone around them. They too, will one day look back and smile, remembering that their beginning was at Trinity Episcopal School.
Adam Stephens, MD
Department of Cardiothoracic Surgery
UT Southwestern Medical School at Dallas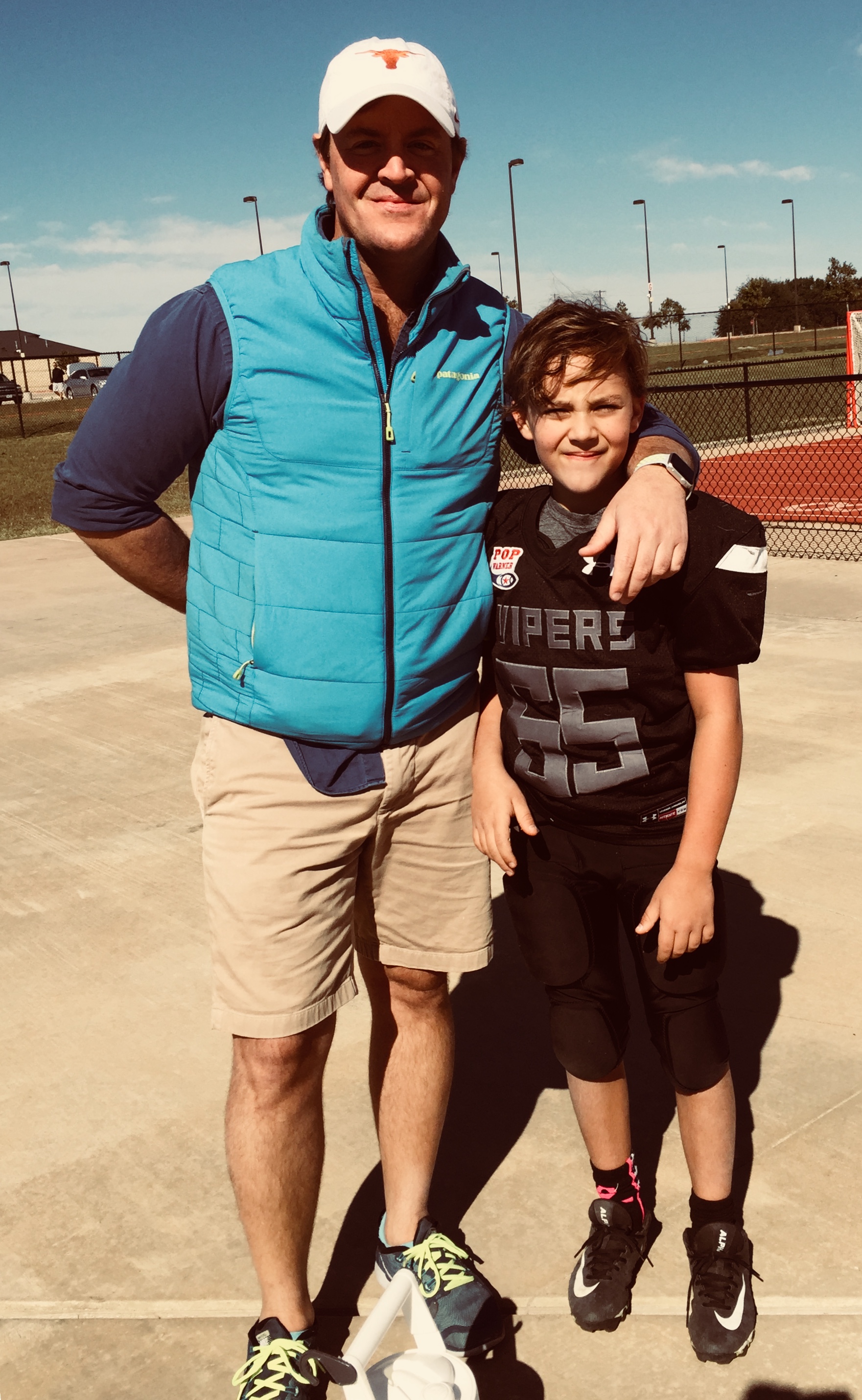 Please consider making a donation today!
Donate online using the form below.
Mailed donations can be sent to
Trinity Episcopal School
c/o Development Director
1504 North Moody
Victoria, TX 77901
Unrestricted funds can be used at the school's discretion for operational and enrichment expenses. Restricted funds are funds that were donated for designated programs or purposes. Trinity Episcopal School is a 501(c)3 not for profit organization and donations may be tax-deductible. Please contact your tax professional for more information.
Thank you for your support!
Patron Level- up to $249
Janet Hutson | Mrs. Roger Hamel | Ross & Jacquelyn Mansker | William & Catherine Jones | Eloise Royal | Patsy Howe | Tom Faulkner | Adam Uszynski | Jan & John Hamilton | Rachel Robinson | Anne Auschwitz | Brannan Paving Co. LTD | Roger & Debie Brumley | Steve D. Taylor | Sara Johnston Dotter | Anne Hagelstein | Steven & Gayle Hinshaw | Mr. & Mrs. David Edwards | Martha & Noble Malik |
Navy & White Level- $250 to $1,000
Ginger Henke | Robert J. Hewitt, Jr. | Spencer & Rachel Klotzman | Dr. Alfred Kopecky | Dan & Jamie Gilliam | Gary Mueller | Dr. & Mrs. Robert Gilliam | Jon Hooper | Athalee Koehler | Don & Amy Eatham | Thomas & Darla Stocker |
Patriot Club- $1,001 to $1,953
Jason & Cari Hawn |
1954 Society- $1,954 to $2,500
Howard & barbara Woodruff | Clyde B. & Mary K H. Walrod |
Stewart Society- $2,501 to $5,000
Robert & Shirley Ibrom | Don & Allison Whitaker | Kathryn O'Connor Foundation |
Preservation Circle- $5,001 and above
THe Wood Family Trust |