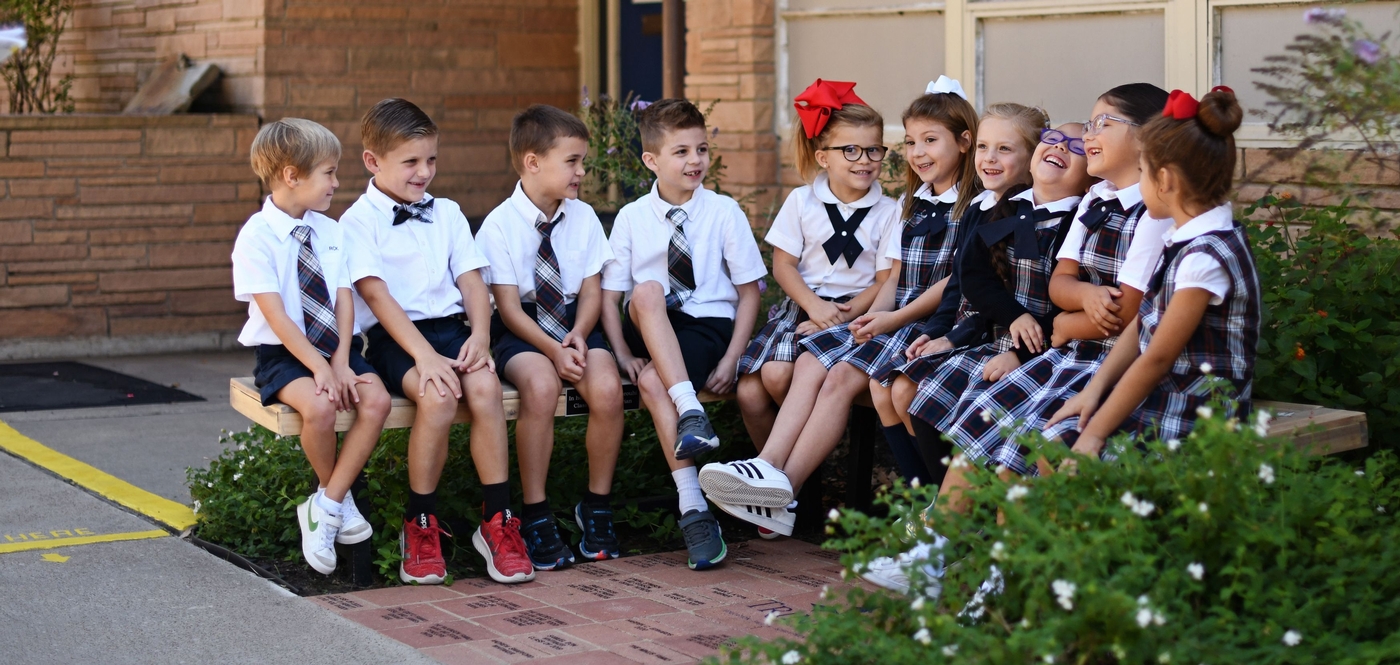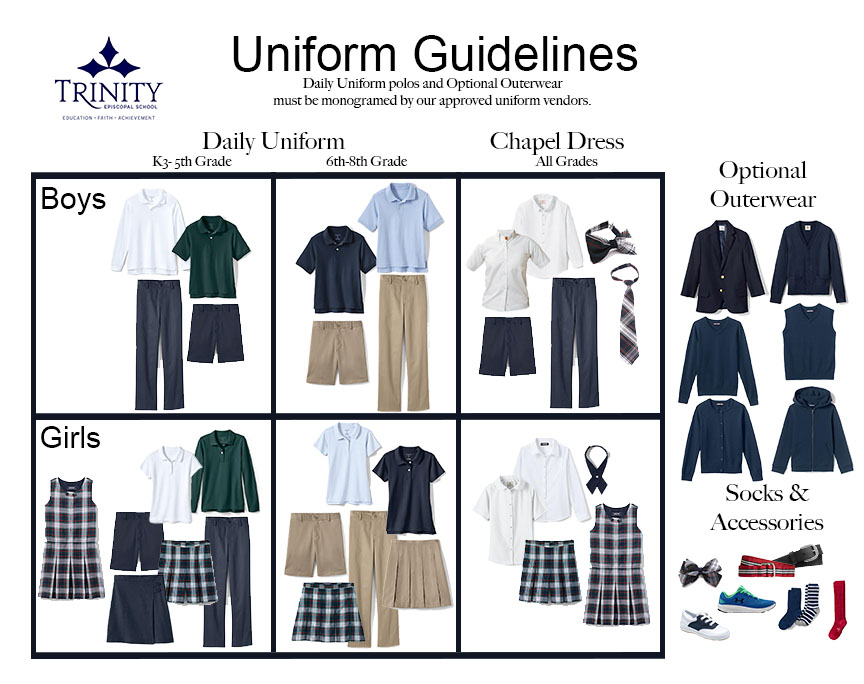 Click here for complete details on Student Dress Code and Policy Violations.

Starting September 15, 2022, Lands' End will be the sole provider of Trinity school uniforms.
Click
here
for the Lands' End online uniform shop. Preferred School Number: 900145392
Please note that Lands' End offer 100s of uniform options on their website, but only items listed within the Trinity Episcopal School uniform shop are approved by the school.