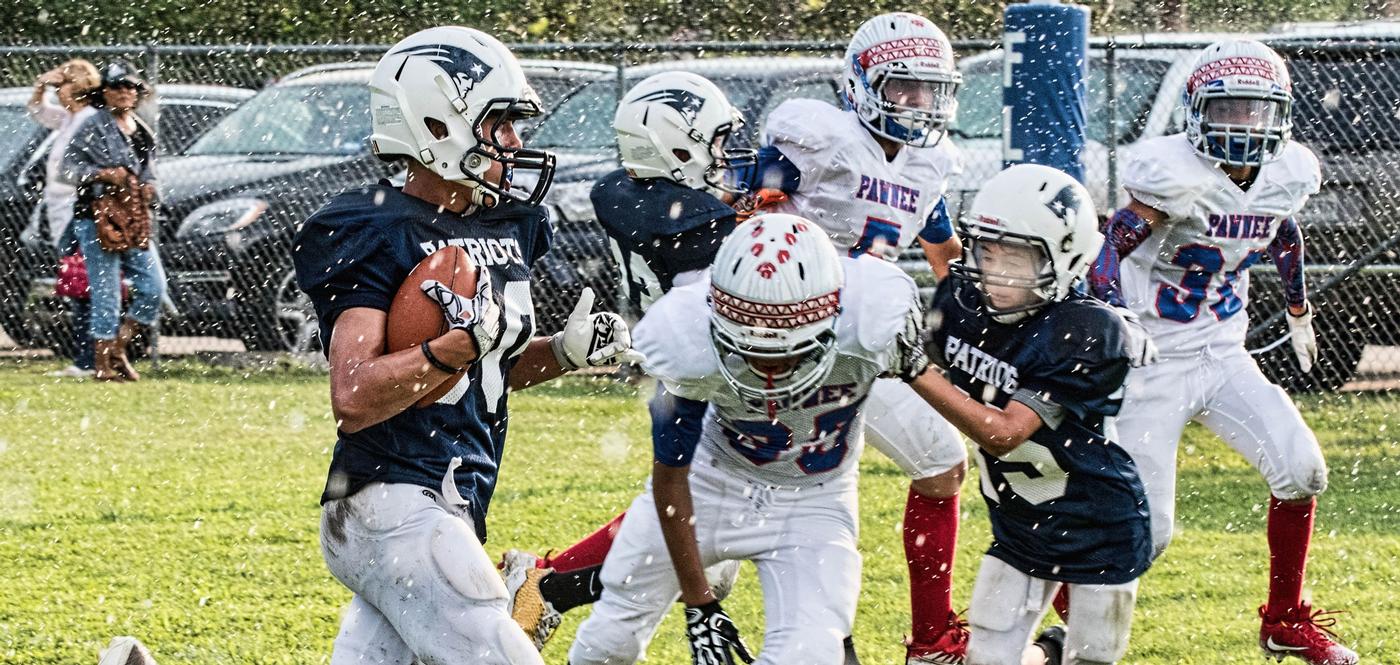 Athletics
Currently, the school participates in the DVAL (Diocese of Victoria Athletic League).

Trinity has an air-conditioned full competition gym and a practice field for soccer and football. Beginning in 4th grade, students are encouraged to represent Trinity in competitive sports. In fact, 94% of age-eligible students play at least one sport at Trinity. These sports include:
Football
All students in grades 6-8 are eligible to play football for Trinity. We play six man football. The school participates in the small school division of the DVAL. Athletes are given uniforms and padding.
Volleyball
Female students in grades 5-8 are eligible to play volleyball at Trinity. Students participate in tournaments in the surrounding area and play a full season schedule.
Our record last year was 8-4 overall and we were 5-4 in DVAL. The Lady Patriots took second place in the Nazareth Tournament and Second in the Trinity Tournament.
Basketball
Students in grades 5-8 are eligible to play on either the boys' or girls' basketball teams. The teams participate in tournaments as well as regular season play. We play all the schools in the DVAL League plus Cobra Home School and Faith Academy. Last year the Girls were co-champs in the Small School Division and had a record of 11-4 and only three losses in the DVAL League!
Soccer
Students in grades 4-8 are eligible to play on Trinity's co-ed soccer teams. The teams compete in DVAL league play. The season is very short and we normally only play in one tournament. This is a great introduction to the Sports World at Trinity.
Track and Field
Students in grades 5-8 are eligible to compete in assorted track and field events at private school track meets in the surrounding areas. Events include Long Jump, High Jump, Softball Throw and Shot Put. Running events include 60 meter dash, 100 meter, 200 meter, 400 meter, 800 meter run and 400 meter relay. We are usually very successful in track and normally place in the large tournaments even when competing against the larger schools like OLV, Sacred Heart and St. Ludmila.