About Us
The path to a bright future begins every day in the classrooms at Trinity Episcopal School. Founded in 1954, our goal is to introduce our students to innovative, creative, and time honored teaching methods while realizing there is an intellectually curious learner within every child. Trinity is there to help our children discover the power of their own minds while encouraging them to think critically, seek answers and solve problems.
We set high standards for our students while providing them with excellent teachers, facilities and state of the art technology. Trinity's goal is for each child to reach their full potential while growing a well rounded, resourceful and curious individual. The pursuit of excellence is central to all that we do.
The school has several campuses: Early Learning Center (K3-K4), Lower School (K5-5th Grade) and Middle School (6th through 8th Grades).
Though our students represent many faiths, Trinity provides daily opportunities to learn about Christ and the Bible. Students attend chapel every day and prayer is encouraged every day. We are there to preserve, enhance and supplement the students' religious upbringing.
We believe that the love that we show to our students and the respect they give each other exemplifies Christ's love for us all. We take great pride in developing the moral character of our student body so that together and individually they can confidently serve their community.
Children need a safe, loving environment which fosters creativity, innovative thinkers, effective communicators and strong leaders. At Trinity School, we are confident you will observe that environment.
Making the right school choice for your children and your family is a critical decision. We encourage you to come to Trinity School and observe for yourself what generations have found – the keys to a love of learning.
School Accreditation
Trinity Episcopal School is accredited through the National Association of Independent Schools (NAIS), Southwestern Association of Episcopal Schools (SAES), and the National Association of Episcopal Schools (NAES).
National Association of Independent Schools
The National Association of Independent Schools (NAIS) is a nonprofit membership association that provides services to more than 1,700 schools and associations of schools in the United States and abroad, including 1,400 independent private K-12 schools in the U.S.
The National Association for Episcopal Schools
The National Association of Episcopal Schools (NAES) is an independent, voluntary membership organization that supports, serves, and advocates for the vital work and ministry of 1,200 Episcopal schools, early childhood education programs, and school establishment efforts throughout the Episcopal Church. NAES advances Episcopal education and strengthens Episcopal schools through essential services, resources, conferences, and networking opportunities on Episcopal school identity, leadership, and governance, and on the spiritual and professional development of school leaders.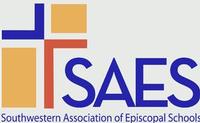 Southwest Association of Episcopal Schools
Trinity Episcopal School is accredited by the Southwestern Association of Episcopal Schools. The association is recognized to accredit private schools by the Texas Education Agency through the Texas Private Schools Accreditation Commission. S.A.E.S. accreditation is recognized by the National Association of Independent Schools.
Vision:
Trinity Episcopal School will empower students to grow as children of God and nurture their passion for learning within a caring, Christian community.

Mission Statement:
Trinity Episcopal School instills the highest academic standards within a Christian environment. We emphasize the total development of each child: spiritual, moral, intellectual, social, emotional, and physical. We believe education is a shared responsibility of the student, family, school, and community. Our success in this mission will build lifelong, confident learners who have the tools necessary for success in a changing world.