Girls Scouts at Trinity
All the girls that participate learn the values of Girl Scouts, which is courage, confidence and character.
Meetings are filled with fun -- eating, singing, dancing, creating, organizing, planning and lots of laughing. Our troop donated money to the Samaritan Purse and the Haiti Tree. They also donate time, food and money to the local food bank.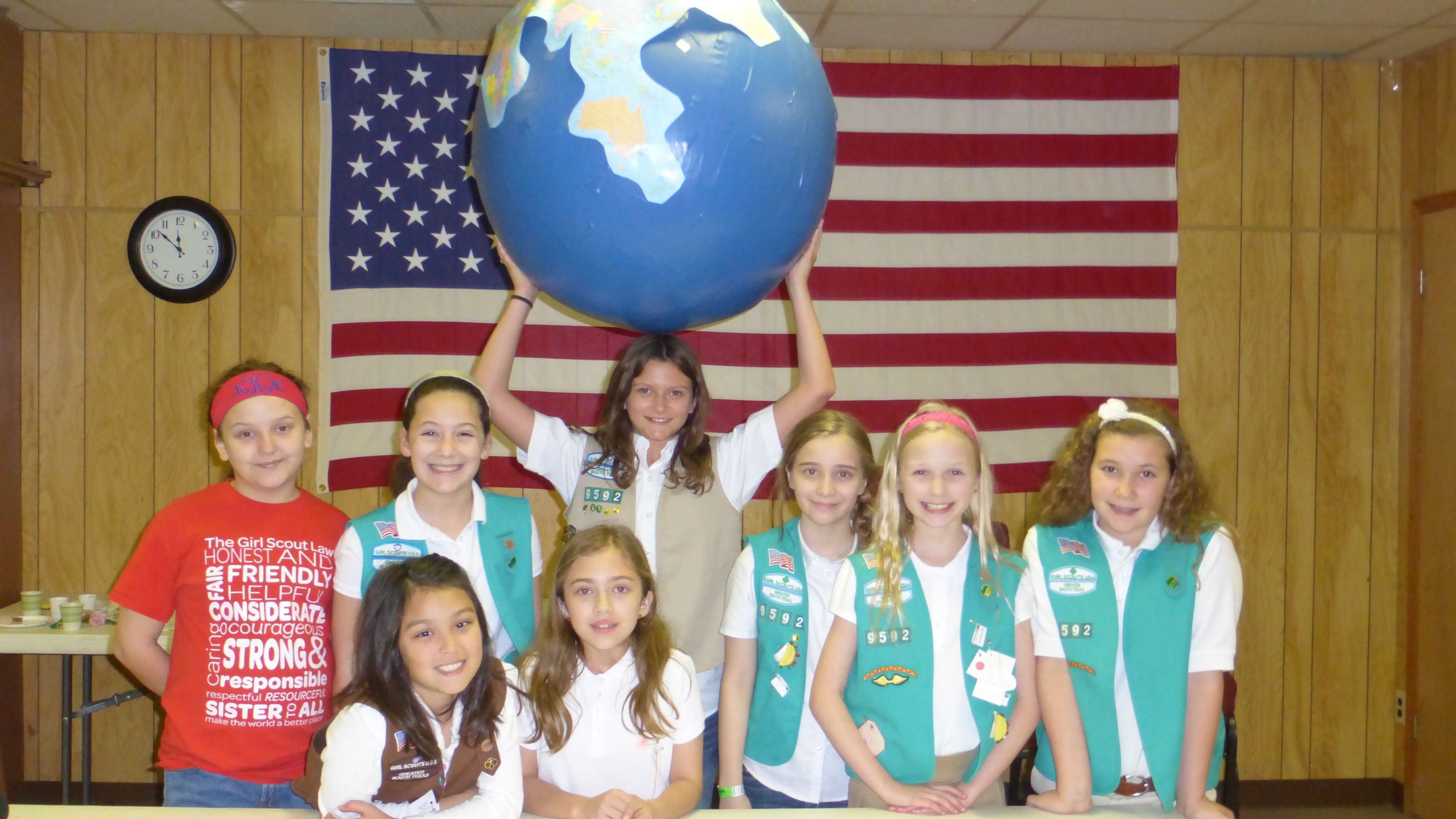 The troop is currently working on their Bronze Award. Most of the first part of the year they work on a program for the Girl Scout Organization called World Thinking Day. Girl Scouts across Victoria come together to appreciate the world around us. Each troop researches a different country and presents their country to the other troops. Each girl contributed 20 hours to the project.

We are also involved in the International Food Fair at Trinity this year.Three alumni Girl Scouts received their Silver award by each donating 50 hours of time at Trinity.
A great overnight trip is planned for the end of the year.
We welcome you to join our Girl Scout Troop and grow with us
For more information, contact Troop Leader Jennifer Brown at jabquilter@yahoo.com.